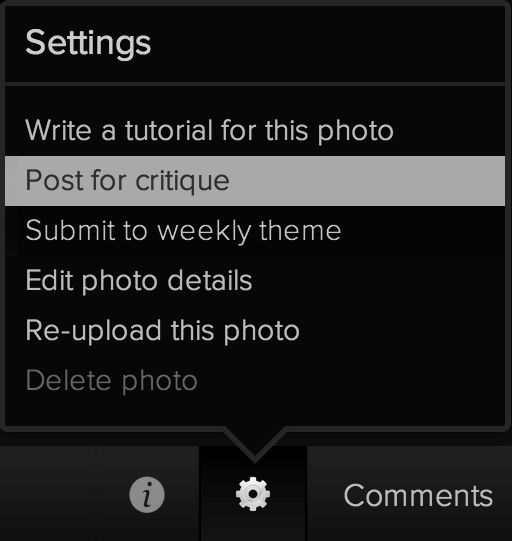 How to submit
Submit a photo by uploading it to your portfolio. Open it, click the settings icon ("cog") in the toolbar and click "Post for critique".
Photo Critique
Welcome to Photo Critique, a powerful and popular place to grow as a photographer by submitting your own images, and by providing critique to others.
Critique is open to everyone! Specific questions are addressed in the FAQ, but the "rules" are simple. When submitting a photo for critique, tell viewers about the image (include EXIF settings in the information), and ask specific questions (composition, processing, general impact, etc). When providing critique, explain your reasoning ("why" and "how" in addition to "what"), be honest, thorough, and respectful.